TYPES OF
BOWLING LEAGUES & CLUBS
KingPins is your headquarters for bowling leagues! From serious competition to those just looking to have a little fun and make new friends, we've got a league for you. We offer sanctioned and non-sanctioned leagues with weekly drink frames, open play discounts, and monthly coupons for discounts on bowling and food and beverage from the TapHouse Bar & Grill.
Full Team
Full Team for a league! If you need someone to rotate in here and there, substitutes are welcome (except during position rounds).
Partial Team
Have two or three people, missing someone or a few. No problem we can pair you with others to fill in any vacancies.
Individuals
Lots of people sign up as individuals. This is a great way to meet new people and bring your friends into the group after a few weeks.
FUN SOCIAL CLUBS & LEAGUES
Our social bowling clubs/leagues provide many choices of days and times to fit your schedule. Beginners are welcome; the handicap system makes it fair for everyone.
SENIOR BOWLING LEAGUES
Our Senior Bowling Leagues are great fun for bowlers of all skill levels! No experience required; the handicap system makes it fair for everyone. Our senior bowling leagues feature three games of league play, complimentary coffee and soda, red head pin specials and in house Guest Appreciation coupons. Bowl to have fun! Individuals and teams welcome!
YOUTH BOWLING PROGRAM
Our youth bowling program is a great way to introduce kids of all ages to organized bowling. All KingPins youth bowlers receive optional coaching on the lanes, weekly achievement awards, have the opportunity to earn scholarship dollars for higher education, and build team work and social skills that last forever in this lifetime sport.
COMPETITIVE LEAGUE BOWLING
If you're looking to enjoy all the benefits of being a KingPins league bowler but want a more competitive edge, our competitive leagues are for you.
Finding the right league is easy. Fill out the below form and one of our league coordinator will contact you with some great options. If you have any questions feel free to call us at (503) 788-7889 for information about Portland leagues and clubs.
KingPins hosts a variety of tournaments throughout the year.
Below are the current and upcoming tournaments.
Interested in having KingPins host your tournament? Contact us here to find out more information.
PORTLAND PRO SHOP
Larry's Pro Shop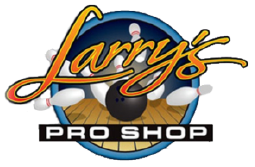 For more than three decades, Larry's Pro Shop has been the premier provider of equipment and training to Portland bowlers. We're dedicated to helping both first-time bowlers and experienced league members alike improve their game and find the skills necessary to stand out in the lanes.
In addition to equipment sales, we offer a comprehensive range of bowling ball services. If you need to have your bowling ball de-oiled, drilled or resurfaced, look no further than Larry's Pro Shop!
Join the Kingpins
Royalty Club
you'll never have more fun
saving money!
Join the Kingpins
Royalty Club