KingPins Family Entertainment Centers provide a fun, welcoming and friendly atmosphere of bowling, arcade and restaurant dining. KingPins Family Entertainment is committed now, more than ever, to provide a clean, safe and fun environment where our community can gather and create great memories.
Message to Our Guests – May 21st, 2021
As we follow the latest guidance from the CDC and the Oregon Health Authority, starting today our fully vaccinated guests may visit KingPins without wearing a mask. Upon arrival to KingPins, please proceed to our Reception Desk prior to removing your mask and present your vaccination card. At that point we will issue a wristband indicating you are fully vaccinated, which is to be worn during your visit.
"Fully Vaccinated" is two weeks after receiving a second of a two-dose vaccine, or two weeks after the single-dose Johnson and Johnson vaccine.
We will continue to require guests who are not vaccinated to wear their masks or face coverings while not actively eating or drinking, as well as encourage social distancing.
For the safety of all guests as well as our team, all KingPins team members will continue to wear masks while on duty.
We fully expect guidelines will continue to change over the coming weeks. As this occurs we will continue to review our policies and adjust accordingly.
Thank you for being a tremendous support during this unprecedented period in our lives. Let's get back to creating great memories together!
What to Expect When Visiting
Face Coverings/Masks Required
Face coverings/masks are required throughout the facility. Unless consuming food or beverage at a table.
Health & Temperature Checks
All team members will be subject to daily temperature checks and health questions before starting work.
Hand Sanitizing
Additional hand sanitizing stations throughout the facility.
Continuous Disinfecting
Increased cleaning of all high-frequency touch-points on a consistent basis in addition to regular cleaning procedures.
Social Distancing
Increased safety measures are indicated on signs and stickers throughout. Lane and table spacing between guests to meet guidelines.
Gloves & Masks Available
Face Masks and Gloves available to our guests upon request.

TapHouse Restaurant & Bar
Reduced seating to six guests per table
Tables are moved to maintain safe physical distancing
Single serve condiments and individually wrapped utensils are available
Digital Menu QR codes available at all tables
All tables, chairs, counters and touchable surfaces will be sanitized between use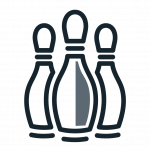 Bowling
Capacity limits that allow each lane to have no more than five guests
Lane separation to allow distance between guests
Bowling balls cleaned between each guest
All tables, chairs, counter and touchable surfaces will be sanitized between use
For League Play guidelines click here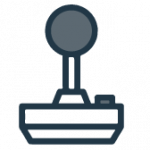 Arcade & Virtual Reality
Arcade reorganized to spread out machines
Games that cannot be separated will be turned off to encourage physical distancing while playing
Sanitizer stations added with reminder signage throughout the arcade
Continuous defecting of all high touch surfaces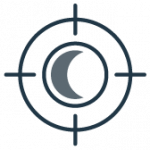 Laser Tag
Sanitizer stations added with reminder signs at entrance
Players encouraged to keep 10ft. of distance during missions
Limited availability of vests used per mission
All vests disinfected between missions using electrostatic sprayer
Increased cleaning of all touch-points on a consistent basis
What Are Guests Are Saying
Just went there yesterday after they reopened. The online reservation system worked really well. The Staff were great, covid protocols are in place, with good signage. Had a great time. Glad they are back! – Google Review by T.
Our server was so nice and was really fast with the food (I had seven kids plus myself there). I think his name was Jay (possibly Ray). Kids had a GREAT time bowling and especially with the games and laser tag. We are so happy to see you get to be open again–we have missed kingpins. Will always come back! – Sarah
I'm just so grateful for safe, fun place for my family to spend time during this lockdown. So many places refuse (or can't) to jump through the hoops required for reopening, and we so appreciate having a place that we can go to forget about life and enjoy ourselves. Love you guys! – Charli