A New Perspective: KingPins Beaverton Grand Opening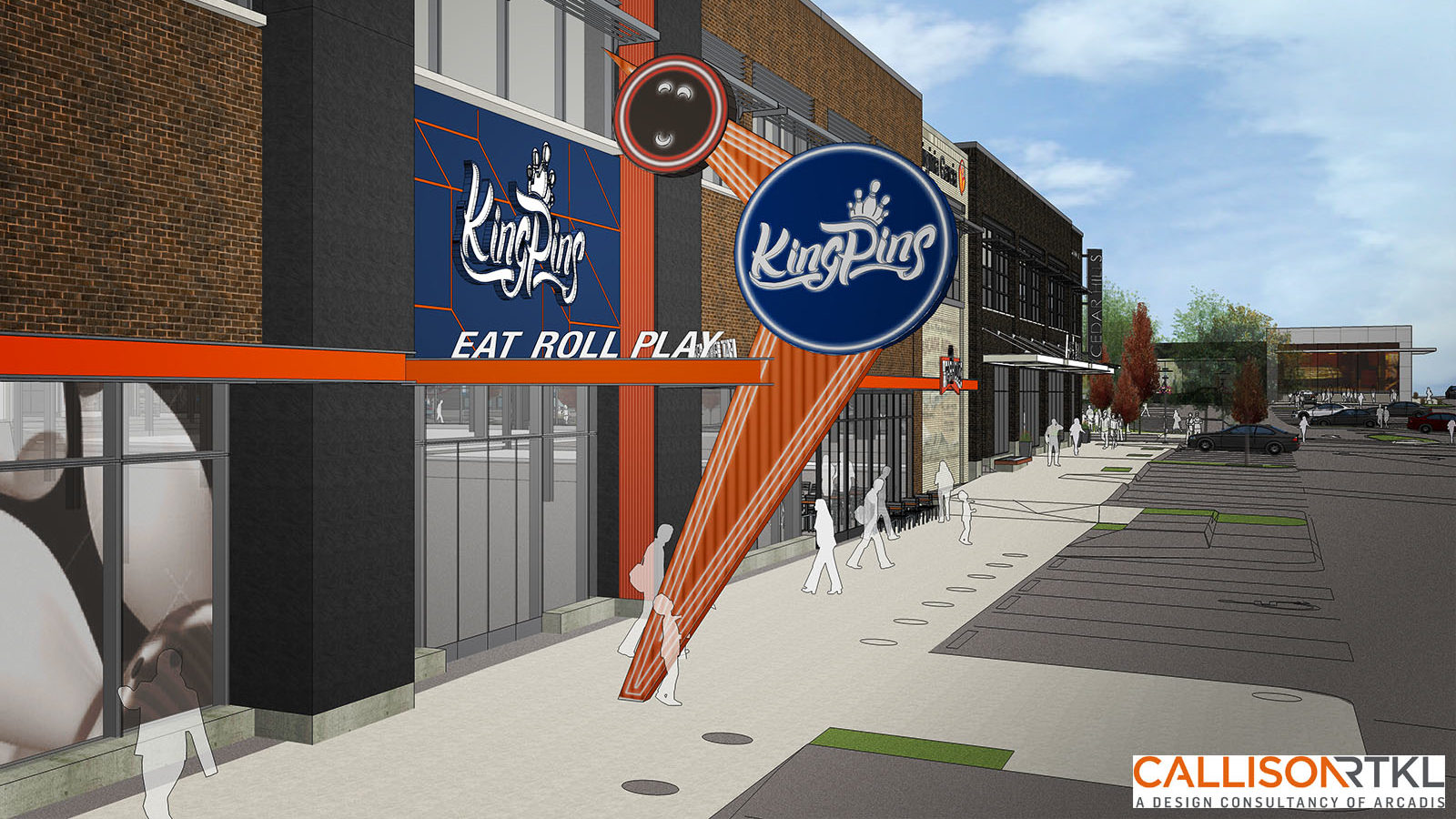 The Beaverton, Oregon community is gearing up for an exciting new chapter with the grand opening of KingPins Beaverton Family Entertainment Center in June of 2018. The new, state-of-the-art facility will open its doors to 45,000 square feet of fun, featuring 34 Brunswick bowling lanes, a TapHouse Bar & Grill with a full menu of tasty food and drinks, a cutting-edge arcade, and an expansive laser tag arena that's perfect for large group events. The grand opening will be celebrated with a ribbon cutting event for friends, family, and employees, followed by the official unveil of the new entertainment center with fun to be had all night long. KingPins Beaverton will open just 100 yards behind the historic Sunset Lanes bowling center which will close in June. With the new building opening so close by and operating under the same management as Sunset Lanes, devoted fans won't have to look far for quality entertainment. KingPins Beaverton will be the new place to be for a day full of fun for all ages!
Eat, Roll, Play at KingPins Beaverton
Whether you're celebrating a birthday party, participating in competitive league play, or looking to switch up your regular date night routine, KingPins Beaverton has you covered. The TapHouse Bar & Grill features an extensive menu of delicious eats, including the best wings in town and the supreme-est pizza with all the fixings. The bar will house 24 beers on tap, including local Oregon favorite breweries like Breakside and Boneyard. If cocktails are your preference, the KingPins bartenders are ready to get creative and mix up a specialty drink to delight your palate.
KingPins Beaverton will include 24 Main Lanes and 10 additional lanes in the TapHouse Bar & Grill. Both bowling areas are the perfect setting for large groups, from families enjoying a night out to coworkers looking to relax and enjoy themselves after work. The versatility of KingPins makes it an awesome venue for all types of events for guests from 10-500. Host a small birthday party, invite your entire office for a day of team-building, or throw a fundraiser event to support your your favorite cause. At KingPins, we want to accommodate any occasion you can imagine, and our team is ready to help craft the perfect event for your group!
Bowling lanes in the TapHouse Bar & Grill offer a lounge-style atmosphere that's ideal for friends looking for a fun night out or for couples looking to mix up their date night routine. KingPins is the best place to celebrate the weekend with late night glow-in-the-dark cosmic bowling! Have the time of your life bowling under black lights while the latest music videos play on 16 foot TVs. You'll get the real VIP treatment with food and drinks delivered right to your lane so you can focus on your game!
The arcade at KingPins Beaverton will include everyone's favorites like DC Comics Superheros, Ticket Time, and NBA Hoops. Arcade players can redeem their tickets for fun prizes including games, bikes, toys, stuffed animals, and more. An exciting new offering at KingPins Beaverton will be the addition of virtual reality games. Players will have the opportunity to test their samurai skills in a battle royale against robots and dragons, or challenge friends and family to a virtual snowball fight. No matter which virtual reality option you try, you'll have a thrilling experience that will make you feel like you've instantly traveled to an alternate world. The wide variety of arcade options at KingPins Beaverton will keep your group entertained for hours!
The laser tag arena will be exclusive to the KingPins Beaverton location and will feature 3,800 square feet of glow-in-the-dark action. Black lights, haze, and bumpin' music create the perfect atmosphere for kids and adults alike to seek out their opponents in an Earthquest Avatar-themed arena. Work as a team and race through the arena to tag other players with your laser; each time you tag an opponent, you'll bump up the score and rack up points for your team. Use obstacles throughout the arena to hide and strategize your next move. A thrilling interactive experience for you and your friends!
History
Sunset Lanes was built in 1963 during a "bowling boom" where the number of bowling facilities in the U.S. nearly doubled over an eight year span of time. Sunset Lanes Proprietors Tom Burke and Jon Tang began working in guest services at Sunset Lanes when they were just 16 years old; little did they know that they would continue to provide quality family entertainment for the rest of their careers. After working for Brunswick for many years, Burke and Tang had the exciting opportunity to acquire Sunset Lanes in 1998. They were thrilled to be able to operate the beloved bowling center that was the site of their first jobs and make it their own. Over the next 19 years, they continued to operate Sunset Lanes and opened an additional facility, KingPins Portland Family Entertainment Center, in SE Portland in 2015.
2015 also brought bittersweet news to the owners of Sunset Lanes: they learned that the building would be torn down in 2019 to make way for new construction. They were faced with the tough decision of closing their facility altogether, or taking the opportunity to grow with their community and rebuild into a new facility. Ultimately, the two decided that they wanted to continue to offer family entertainment to their community and decided to open KingPins Beaverton. While the building itself will be new with modern amenities, all of the best aspects of the historic Sunset Lanes bowling center will carry over into the new facility. Guests will immediately recognize the hospitable staff who are eager to offer the best customer service. Guest satisfaction will always be a top priority for KingPins, no matter the location. The entire KingPins team can't wait to welcome guests to their new family entertainment center and continue to be a place to call home for the Beaverton community!